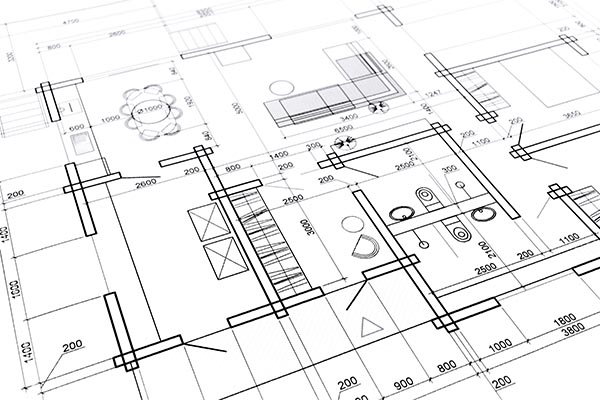 Misunderstandings and incorrect calculations occur frequently in floor area calculation. Apartments with sloped roofs, balconies, patios or stairs inside the apartment are especially frequent victims of inaccurate and incorrect square meterage specifications, experts say. Often, rental contracts cite a square meterage of 100 square meters, when in actuality the apartment only covers an area of 92 square meters. Too much rent is paid month after month, and utility invoices are wrong.
This doesn't only affect tenants, by the way, but also house purchases and condominiums. An inexact calculation of the square meterage can mean paying too much money!
The measurement pros from POS have the remedy
Using 3D laser technology, we can clearly determine the actual square meterage of apartments and houses. We document and provide a report about the actual calculable floor area that can be specified in rental or purchase contracts.
Whether windows, doors, wall projections, or other obstacles: Our specially trained service technicians take charge of the complete on-site measurement and ensure the technically faultless execution of all measurement work in all rooms.
Not every deviation in size is a flaw
The rent can be lowered starting from a deviation of five to ten percent. It may be of crucial importance in this case whether the apartment is actually 63 or just 57 square meters. If this is proven, the tenant can lower the rent and reclaim the money paid in excess, and that over a period of multiple years. A size deviation can even be a reason for an extraordinary termination of a rental contract.
What is important is whether a square meterage of 60, for example, is specified or whether a rental price of € X per square foot is specified in the contract.